Submission Guidelines
Submission deadline:
March 15, 2016
Every entrant receives a one year subscription to Willow Springs. International subscribers will receive an eBook subscription.
The winner of the contest will receive a prize of $2,000 plus publication in Willow Springs.
The entry fee is $15.00.
There is no word limit for submissions.
Your name, address, phone number, and email address, as well as a short bio, should appear in a cover letter included with your submission.
Do not include identifying information anywhere else in your submission.
Submit only original, unpublished work.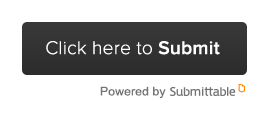 Previous Contest Winners




"I wanted to push sensory details as far as I could without relying on imagery, which meant I was allowed to choose similes and metaphors that wouldn't fly in another story. All stories rely on internal logic, but I find the most cohesive narratives are those that use their plot details to inform their diction."

2015 Willow Springs Fiction Prize winner.

"I wrote a few lines in the son's voice, just to hear how he talked. He reminded me of Huck Finn, and I realized that it needed to be an adventure story, not a tragedy. And it needed to be funny, not despite but because of the pretty awful things that happen. Once I understood that those were the beats—a dark, funny adventure—it all made (weird, horrifying) sense."

2014 Willow Springs Fiction Prize winner.

"When I wrote this story in early 2012, I thought I could see what would make someone want to buy a gun for reasons other than self-defense or murder."



2013 Willow Springs Fiction Prize winner.

"I wanted to capture the tenuous nature of belief. Not belief in God, exactly, or even ghosts. But belief itself, conviction, and how difficult it is to ever really grasp."


2012 Willow Springs Fiction Prize winner.

"Years ago I saw a video clip of a man with a severe form of anterograde amnesia, and I suppose that's when the idea for 'Sine Die' began to germinate."



2011 Willow Springs Fiction Prize winner.

"My grandfather was a police detective in St. Louis, and I've inherited an interest in true crime."




2010 Willow Springs Fiction Prize winner.

"Much in the same way male characters partake in the mining, damming and intense agriculture that have partially destroyed the West, my female characters destroy their bodies."


2009 Willow Springs Fiction Prize winner.

If you are looking for the Spokane Prize for Short Fiction (book-length works), administered by Willow Springs Editions,

click here

.